The oil groove of bearings is mainly used together with grease lubrication to replace lip seals, especially in environments where a lot of dust is encountered. This type of seal typically has several oil grooves on the inside and outside diameters.
These grooves will be filled with a mixture of dust and grease that tends to harden and tightly seal the grooves. When oil lubrication is used, the grooves will interfere with the capillary action and prevent the lubricant from spilling out of the bearing cavity. These grooves can also be spiral shaped to allow the oil to be drawn back into the bearing cavity, but only if the axis is horizontal and only rotates in the same direction.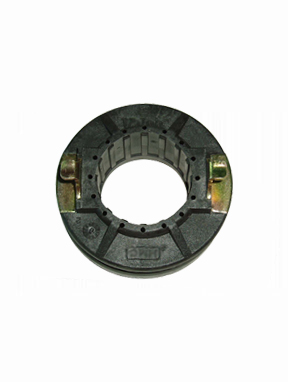 When the machine is operated in extremely unclean conditions, oil grooves with labyrinth seals will more effectively protect the grease lubricated bearings.
This type of seal is most effective when a small gap and maximum number of oil grooves can be used.