1. Inspection purpose and scope
In order to ensure the insulation performance, the insulation of insulated bearings needs to be measured, including the insulation resistance, shaft voltage and shaft current of the bearing. The purpose of measuring the motor shaft voltage is to understand the size of the motor shaft current; the purpose of measuring the motor shaft current is to directly obtain the value of the current flowing through the motor bearing.
Because the shaft current damage mainly occurs in motors powered by variable frequency power supplies with frame size 280 and above and ordinary large and medium-sized high-voltage motors. Therefore, this inspection is generally only carried out for these types of motors during the initial trial production or for individual motors whose shaft currents are found to have a serious impact on the bearings during use.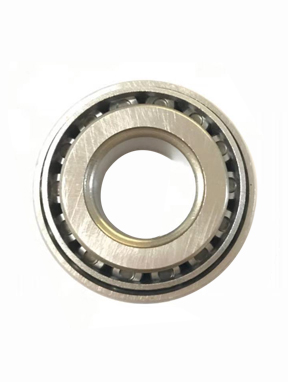 2. Measurement of insulation resistance of insulated bearingsWhen measuring, the bearing can be carried out separately, but it is best to carry out after the bearing is installed on the shaft. Generally use 250V insulation resistance meter. Connect the E end of the instrument to the shaft; after covering the insulating part of the bearing (such as the outer ring) with aluminum foil, bind the aluminum foil with bare copper wire, and then connect it to the L end of the instrument; or install the insulated bearing into the bearing seat or motor end In the cover bearing chamber, when there is no electrical path between the bearing seat or motor end cover and the rotating shaft where the insulated bearing is installed, the insulation resistance between the rotating shaft and the bearing seat or motor end cover is measured. The measurement operation is exactly the same as measuring the insulation resistance of the motor and winding to the ground.
3. Measuring method of bearing current
Install an insulating ring between the bearing at the non-shaft extension end of the motor and the casing (padded with a dry insulating sheet between the bearing and the shaft) or use an insulated bearing to ensure good insulation of the motor bearing.
Connect the ammeter in series to the metal parts that are in contact with the two sides of the bearing insulation layer, and run it under no-load at rated voltage and rated frequency, and measure the current value, that is, the shaft current.
For motors that use sliding bearings and rolling bearings, if the above methods cannot be measured, the shaft current can be measured by placing a current transformer on the shaft.